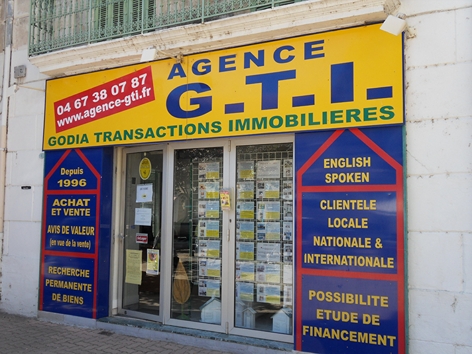 Agence G . T . I . in Saint-Chinian
" Your property in Languedoc"

WELL ESTABLISCHED SINCE 1996
IMPORTANT MESSAGE :
in order to present more technical comfort,
the website of Agence G.T.I. Saint-Chinian is now available on

https://www.frenchhouselanguedoc.com/
This site is no longer updated and will close on May 20.
Thank you.
Agence G.T.I.
6, Place du Marché - 34360 Saint-Chinian. France
Tel : +33 467 38 07 87 - Fax: +33 467 38 07 88
contact@agence-gti.fr
Opening hours
We are open each days without saturday,sunday and public holidays
from 9.00 am to 12.00 (French time) and from 2.00 pm to 6.00 pm